Sekinchan – half day excursion [Christmas Eve 2010]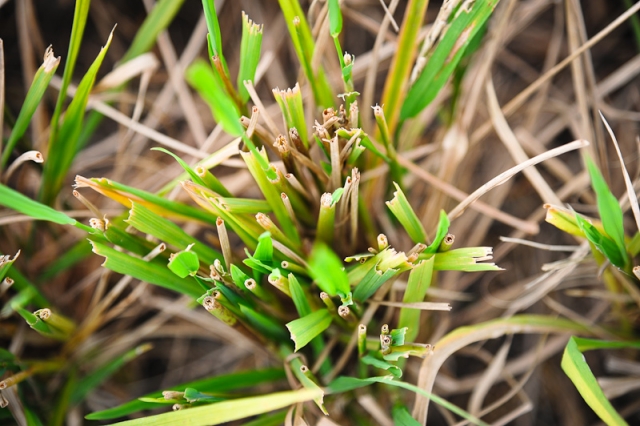 Yet another visit to Sekinchan just few days ago (24 Dec 2010), this time with Ben. Came to take some photos of the paddy field and the fishing village at dusk, as well as to try out the seafood in this area.
Most of the paddy fields have been harvested – end of December is definitely not the best timing to come for nice paddy shots. There were some controlled burning of the leftovers. I had an incident where my feet were sucked into the mud between the 2 rows of paddy, and have to clean myself up in the small river nearby.
We moved on to the fishing village here to witness unloading of a fishing boat that just got back from sea. Baskets full of squids were unloaded with the help of manual control pulley system. And there was one unlucky Marlin too. We walked around to snap some photos, but regrettably the sky did not turn into immense orange hue that evening unlike few years ago when I were here at the exact location.
Somehow all the restaurants at the Sekinchan fishing village were closed for business at Christmas Eve. We thus went to Suang Le River Restaurant (爽乐乐) at Bagan Pasir, Tanjung Karang, just about 20 minutes drive from Sekinchan towards Kuala Selangor's direction. It took us a while before we can locate the restaurant, and we were the only customers for the evening. The restaurant is built in stilts with 2 small dining halls. Crows – lots and lots of them – are adding liveliness to the evening.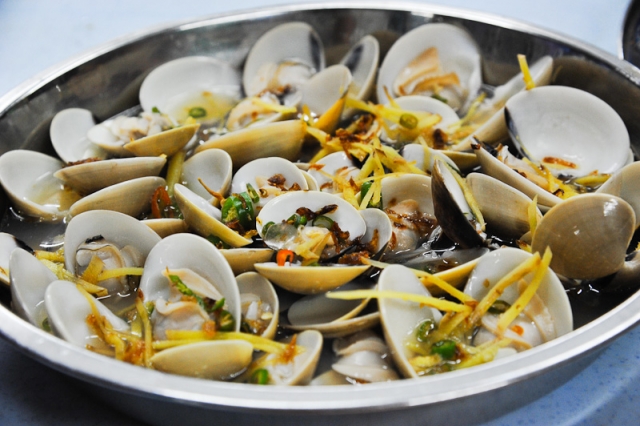 2 persons the dinner cost us RM62 total, for:
1kg of steam biggie clam (RM12) – superbly fresh and not overly cooked, the soup is as good too.
Teochew steam Red Snapper (RM18) – just great. Ben was like "WOW!!" literally on his first bite of the fish.
10 salted mantis shrimps (RM25, RM2.50/each) – crunchy and really sweet taste of the meat. I chewed down most of these together with the shell.
Rice, drinks.
It is well worth the money for me, since Ben spent me the dinner. :-p [thanks again Ben!!]
More photos below:
Fish Farm Thai Restaurant @ Hulu Langat